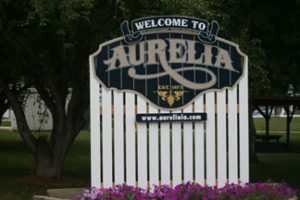 "Our mission is to improve our community by assisting in the retention and expansion of existing business, industry and agriculture, and to attract new business and residents to create the economic vitality necessary for Aurelia
to grow and its citizens to prosper."
New members pay a first year membership of $100 and continuing membership is $25 per year. Members are business owners and individual residents committed to maintain and promote Aurelia as a quality place to own a business and live.
Some of our past projects have included an Aurelia Booth at Windfest, new Aurelia brochures, a new home built by Western Iowa Tech Community College students, new downtown street lights, low-income housing development, a highway message board/welcome sign, demolition of abandoned houses and sale of the lot for new housing, getting a tower constructed in town for wireless service.