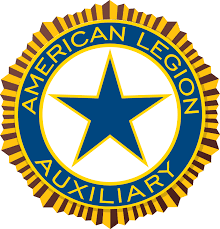 Tammi Allen, President
5290 V Avenue
Aurelia, IA 51005
Phone: (712) 434-5579
E-Mail: alltam62@hotmail.com
Website: https://www.alaforveterans.org
"TO SUPPORT AMERICANISM OF THE INDIVIDUAL, COMMUNITY, STATE AND NATION"
Meetings are held the first Saturday of each month in the Community Center at 10:00 a.m. Guests are welcome.
ACTIVITIES:
• Loan medical equipment to the community
• Help with Bingo at Sunset Knoll Care & Rehab Center, the 2nd Monday of each month
• Sponsor Girls State Applicant
• Collect coupons for active duty military families
• Support VA Hospitals with donated personal items
• Receive donations for Memorial Day poppies
• Host County Legion Meeting in March
• Support other local causes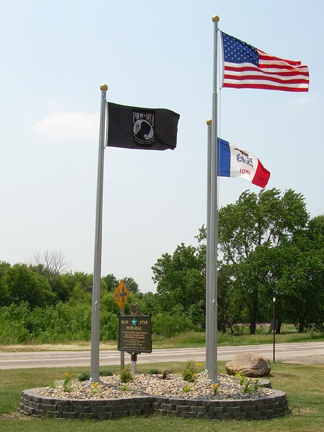 The Auxiliary participates in the City Wide Garage Sale to raise funds.
For every Veteran there are several relationships that make women eligible for Auxiliary. Contact Tammi Allen (address above) or www.legion-aux.org for more information.
The Blue Star Memorial Highways are a tribute to the armed forces that have defended the United States of America. The National Garden Clubs, Inc., is the parent organization for Blue Star Memorial Highways.
The idea dates to 1944 when the New Jersey State Council of Garden Clubs beautified a 5½-mile stretch of U.S. 22 from Mountainside to North Plainfield. Approximately 8,000 dogwood trees were planted as a living memorial to the men and women in the Armed Forces from New Jersey. The Blue Star, taken from the blue star in the service flag, was chosen to symbolize the memorial because it was used during World War II on flags and homes of families that had a son or daughter in the service. The New Jersey Legislature approved a Joint Resolution on January 22, 1945, designating this highway "Blue Star Drive."