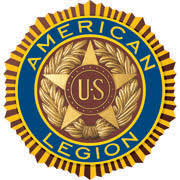 Grashoff McManus American Legion Post 390 of Aurelia
Rod Hasenwinkel
P.O. Box 32
Aurelia, IA 51005
Phone: (712) 434-5504
"FOR GOD AND COUNTRY"
The purpose of the American Legion is to support Veterans and the community.
Beginning in October, meetings are held on the third Thursday of each month thru May at the Community Center at 6:30 p.m. for dinner with meeting to follow. All Veterans are welcome.
Activities include: helping patrol on Halloween for city and school, deliver Meals on Wheels, participate with the Color Guard at Veteran's Day program at school, lead the Memorial Day Program honoring all Veterans of all wars, and sponsor the noon meal following the program at the Community Center. We also furnish the Color Guard, Firing Squad, and Flag Presentation at funerals as the family wishes.
The fundraiser for the Legion is a Pancake Supper and funds raised assist in community projects.
For more information you may contact Rod Hasenwinkel at the address above.
The Blue Star Memorial Highways are a tribute to the armed forces that have defended the United States of America. The National Garden Clubs, Inc., is the parent organization for Blue Star Memorial Highways.
The idea dates to 1944 when the New Jersey State Council of Garden Clubs beautified a 5½-mile stretch of U.S. 22 from Mountainside to North Plainfield. Approximately 8,000 dogwood trees were planted as a living memorial to the men and women in the Armed Forces from New Jersey. The Blue Star, taken from the blue star in the service flag, was chosen to symbolize the memorial because it was used during World War II on flags and homes of families that had a son or daughter in the service. The New Jersey Legislature approved a Joint Resolution on January 22, 1945, designating this highway "Blue Star Drive."