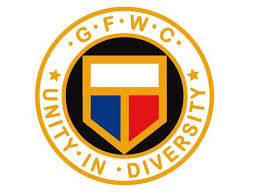 Dee Nelson, President
107 East 6th Street
P.O. Box 613
Aurelia, IA 51005
Phone: (712) 434-5676
E-Mail: djnelson@newulmtel.net
Website: www.gfwciowa.org
"Is it possible that women may have a life of their own,
may learn to know and honor each other, may find solace in companionship,
and lose sight of small troubles in larger aims?"
This is an international volunteer community service organization.
"Learning is a Lifetime Experience"
Monthly meetings—- Third Monday morning at 9:30 a.m. at Aurelia Community Center.
The purpose of this organization is to promote scholarships and music campships for Aurelia students and to encourage personal growth, community service and mutual support of individual members. Membership is open to women willing to take an active part in the work of the club.
For further information you may contact Dee Nelson at 712-434-5676.